Redeem Rewards Worth up to $1,750
K11 Art Mall, K11 MUSEA
Promotion Period:
K11 MUSEA: 2020.10.16 – 2021.01.31
K11 Art Mall: 2020.10.16 – 2020.12.31
Offer 1:
| | |
| --- | --- |
| Upon same-day spending of# | Rewards* |
| HK$3,000 | HK$100 K11 eVoucher |
| HK$5,000 | 200 K Dollars |
| HK$15,000 | 600 K Dollars |
| HK$35,000 | 1,750 K Dollars |
#Same-day spending is calculated based on a maximum of 4 eligible merchant receipts (each with a minimum spending of HK$50, excluding spending by K Dollar(s) and/or K11 gift voucher(s)) using the same eligible HSBC Credit Card at the same mall (either K11 MUSEA or K11 Art Mall). If using 2 or more eligible receipts, they must be issued by at least 2 different merchants.
*To enjoy the offer, each eligible HSBC Credit Cardholder is required to register as a KLUB 11 Member (if he or she is not a current KLUB 11 Member).

Offer 2:
Become a KLUB 11 Gold Card Member upon same-day spending of HK$4,000 at a single mall
(Original spending requirement: HK$5,000)

Offer 3:
Enjoy special offers at selected K11 MUSEA and K11 Art Mall merchants (Click here for offer details)
Redemption Time: 10 am – 10 pm
Redemption Counters:
K11 MUSEA – KLUB 11 Koncierge, 4F
K11 Art Mall – KLUB 11 Koncierge, 3/F
Terms & Conditions apply.
To borrow or not to borrow? Borrow only if you can repay!
16 Oct 2020 - 31 Jan 2021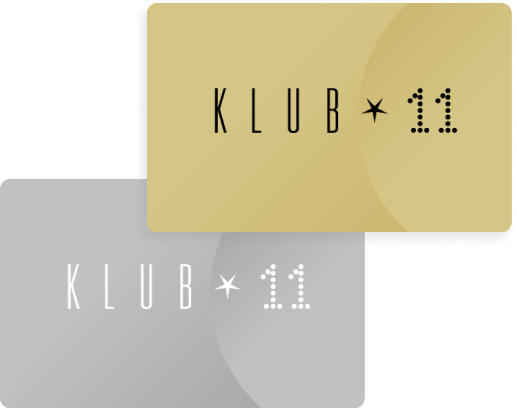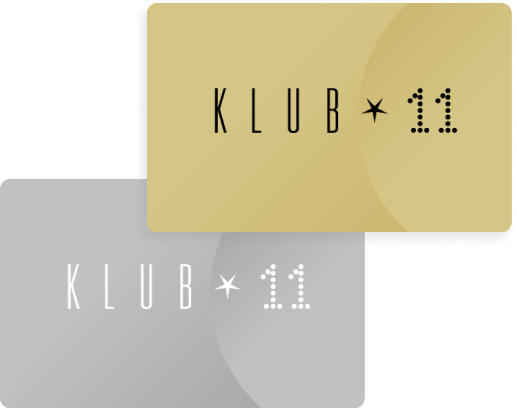 An Array of
Exclusive Privileges Await
K Dollar is a new means of payment to be used in K11. With KLUB Points earned upon spending in K11, you can convert the points into K Dollars and use as instant cash in participating merchants.